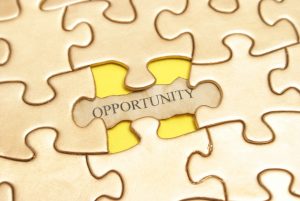 There is a saying… "When opportunity meets preparedness great things can happen."
In the financial crash of 2008 the typical financial plan caused Americans to see losses of 40% or more in their savings. Some Americans even lost all of their savings. For those with a Financial Bunker, the outcome was different.
The safety and security of the Financial Bunker protects money even in the most financially uncertain times. The history of these financial accounts has proven this.
Here's Where The Financial Bunker Holds Immense Power…
Unlike a 401k plan, nearly all of the value inside the financial bunker can be collateralized.
Meaning, you can borrow against the compounding value of the bunker at any time for any reason. There is no application, just a simple form and you receive the money usually within a few days. It can even be wired into your account.
As a point of reference, when you borrow against a 401k the account value does not continue to grow. This is one of the substantial differences between a Financial Bunker, and other savings places.
Even with a loan against the bunker, it continues to grow and compound. How this works is explained in great detail in Build Your Bunker.
Now imagine you have your savings inside the Financial Bunker and it is March 2009. That is where the bottom of the stock market crash occurred. As time marched forward the real estate market took a huge dive.
Where was your savings sitting?
Your savings was safe and secure inside the bunker.
Now, realizing the great opportunity that exists to make real estate investments, you need to borrow money.
Do you go to a bank, fill out a credit application, turn in piles of financial statements and wait while the bank checks your credit and decides whether they will approve you?
No. You send in the form to borrow from your Financial Bunker and receive a loan against your account in just a few days.
This is what is possible when you build your own Financial Bunker.