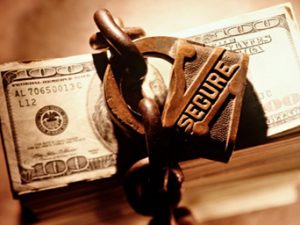 It's the greatest secret of commercial banks.
During the financial crisis, the great majority of banks were in serious trouble and headed toward a catastrophic failure due the loans they held.
However, there was one asset that banks invest in that helped saved them from total failure.
The Quiet Asset
Within the banking laws enforced by the Comptroller of The Currency banks must hold a degree of their capital in very safe accounts. It's money that must be set aside in the event of a severe financial event like the one we had in 2008.
This safe money is called Tier 1 capital.
Within the Tier 1 money, there are very strict rules as to where the bank can invest that money.
Here's where it gets really interesting…
One of the assets the bank can invest in is life insurance.
But not just any life insurance.
The banks purchase specially designed high cash value life insurance contracts.
These accounts grow and compound predictably and safely year after year, income tax free.
We call these "Financial Bunkers."
Our research indicates the banks actually hold hundreds of billions of dollars this way. And these may actually be funded by your money!
During the financial crisis, these specially designed accounts were the best performing asset, and the safest asset.
If the U.S. Comptroller of the Currency says it's the safest place for money, we think the Financial Bunker should be the pillar of every American's financial plan just like the banks.